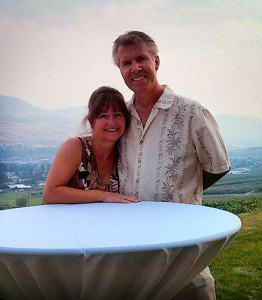 We are Ray Morin and Janet Cody, husband and wife team, as well as the proud owners and operators of Olive Us Oil and Vinegar Tasting Room. We are an independent, family owned business based on our passion for people and the desire to share in our EVOO* adventure!
Along with our daughter Bailey, we were first introduced to these amazing olive oils and balsamics by a special friend of ours in Washington State. As part of an appetizer, she served us fresh artisan bread with a delicious combination of blood orange olive oil and cranberry pear balsamic vinegar for dipping. Thus began our journey…and the very next day we had to check out the local olive oil and vinegar tasting room to explore these taste sensations and made our first purchase. That was the first of many visits to the store and each time we thoroughly enjoyed learning more about the products and exploring their versatility. Needless to say, over the years our own collection steadily expanded and our pantry holds many bottles of these fine oils and vinegars. We use them daily and find their use is limited only by our imagination and curiosity.
Initially, it was the incredible flavours that we fell in love with! Over time, we also became more educated about the truly outstanding quality, nutritional and health benefits of these fresh olive oils and aged vinegars. Fresh crushed extra virgin olive oil (EVOO) is like fresh fruit juice in that it contains the most flavour and nutrients. Knowing the crush date and understanding the chemistry of each batch of extra virgin olive oil has helped us appreciate how they differ significantly from the majority of extra virgin olive oils on the market.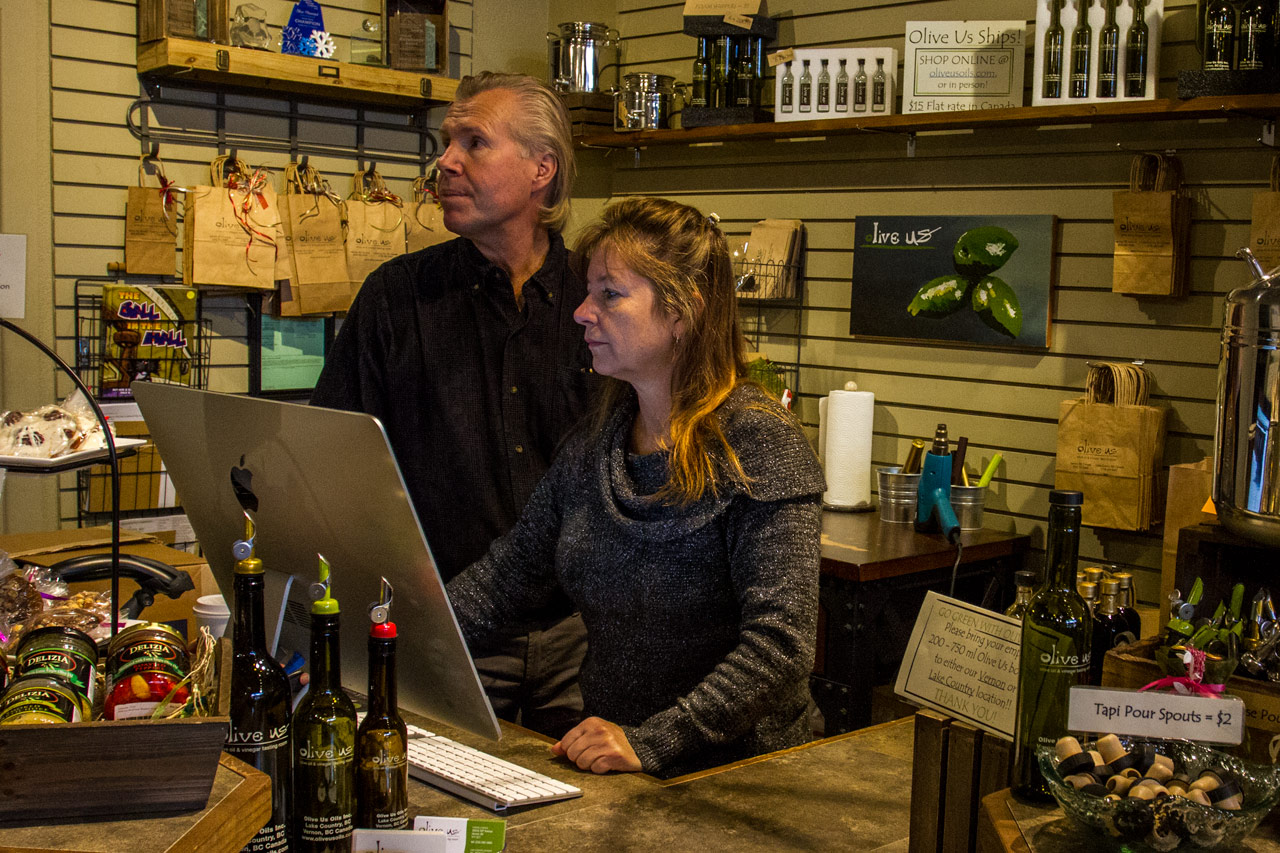 Through personal experience, we believe that the simple yet sensational versatility of these magnificent olive oils and vinegars can add healthy flavour to any meal. Delicious and healthy…what a perfect combination!
During each visit to a tasting room, we enjoyed not only the amazing products and tastes, but also the whole experience. The ability to sample the products before buying, as well as the atmosphere and interactive nature of the tasting room is wonderful! So wonderful in fact, that's why we opened Olive Us, to share this positively delicious adventure with others in our own community!
Olive Us Oil and Vinegar Tasting Room opened in Vernon in December 2013 and we opened our second location in Lake Country in August 2015. Being a builder, Ray did the renovations and custom-built the displays, using recycled and re-purposed materials whenever possible, and fully transformed each space, creating the urban rustic atmosphere that is now Olive Us.  When you aren't able to join us in either tasting room, our on-line store is always open!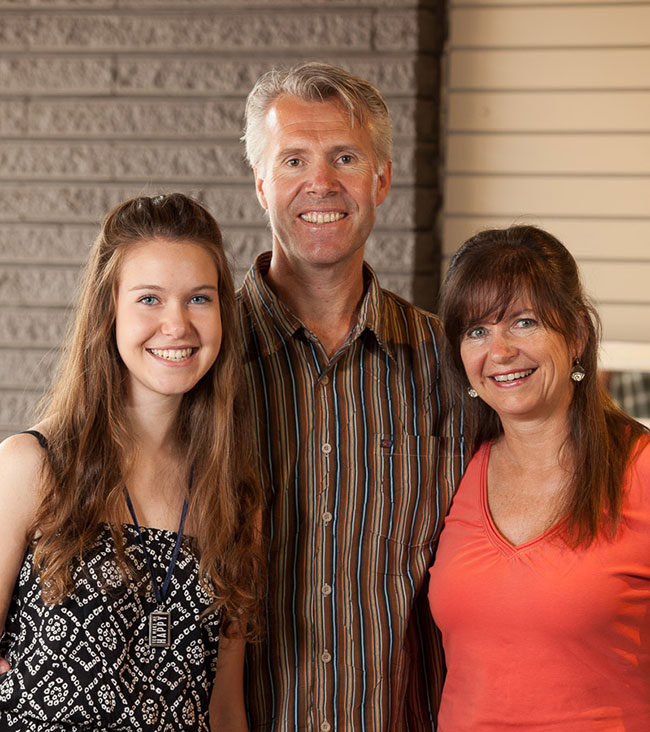 At Olive Us, we share in the excitement of customers who are amazed by the beautiful flavours of a simple pairing of premium EVOO and balsamic…as we can relate to that experience firsthand. Our goal is to create an enjoyable yet educational experience for you, our valued customers, so you are empowered to make educated decisions for yourselves and your families.
We are thrilled to welcome you to Olive Us and love the opportunity to share these wonderful products so you can enjoy them as much as we do.
We look forward to seeing you soon!
Ray Morin & Janet Cody
p.s. – *EVOO is Extra Virgin Olive Oil