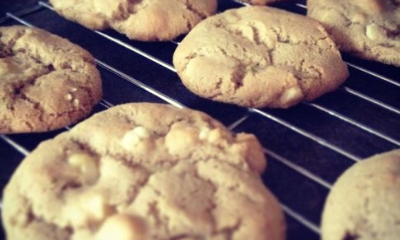 Lime & White Chocolate Olive Oil Cookies
Heat oven to 350…
Mix until blended:
1/4 Cup Olive Us Persian Lime Olive Oil
Zest of 1 lime, finely grated
1/2 Cup Sugar
1/2 Cup Brown Sugar
Blend in 2 eggs
In a separate bowl, mix:
2 Cups Flour
1/2 Tsp medium grain sea salt
1 Tsp Soda
Add to wet ingredients and blend until just combined.
Add 3/4 Cup White Chocolate Chunks
Drop by spoonfuls onto baking sheet and bake 12 minutes. Cool on wire rack.
Enjoy!