Make these lightly sweetened mini cakes to serve on their own (with whipped cream, cherries, butter, jam…), or transform them into cake pops and use them to make dessert kabobs with fresh cherries! Scrumptious!
Cherry Chocolate Chipotle Mini Cakes
Yield: 40 to 44 mini cakes

2 cups flour (gluten free or regular)

1 tsp baking powder

1 tsp baking soda

1 Tbsp cacao powder

2 tsp Olive Us Salted Caramel Sugar

2 eggs

3 Tbsp Olive Us Chipotle Olive Oil*

3 Tbsp Olive Us EVOO (ie. Chiquitita)*

3/4 cup milk or nut milk

1 square Rock Coast toffee bark, finely chopped (optional)

1 cup

Cherry Mixture

(see below)



Sift together flour, baking powder, baking soda, cacao powder and sugar in a bowl. Mix in toffee bark. Set aside. In another bowl, beat eggs then blend in the olive oils, nut milk and vinegar. Stir in Cherry Mixture.
Mix the flour blend into the liquid mixture until just combined to make a batter. To a lightly greased mini muffin container add a scoop of batter to fill each muffin cup about 2/3 full.
In 375 F oven, bake for around 10 minutes until toothpick tests done. Set aside to cool. Enjoy with butter or jam, or with whipped cream, extra Cherry Mixture, and a drizzle of Dark Chocolate balsamic on top. You can also use this recipe for the base of making cake pops. See Cake Pops recipe below.
*Note: you can adjust the spiciness by increasing /decreasing the Olive Us Chipotle Olive Oil to equal 6 Tbsp of oil in total.

Cherry Mixture
1 1/2 cups fresh or frozen cherries, thawed and pitted

1 Tbsp honey

2 Tbsp Olive Us Dark Chocolate balsamic

1/2 Tbsp water
Blend in a blender. Should make around 1 ¼ cups. Reserve 1 cup for the mini cake recipe above and set aside ¼ cup of the mixture for the cake pops.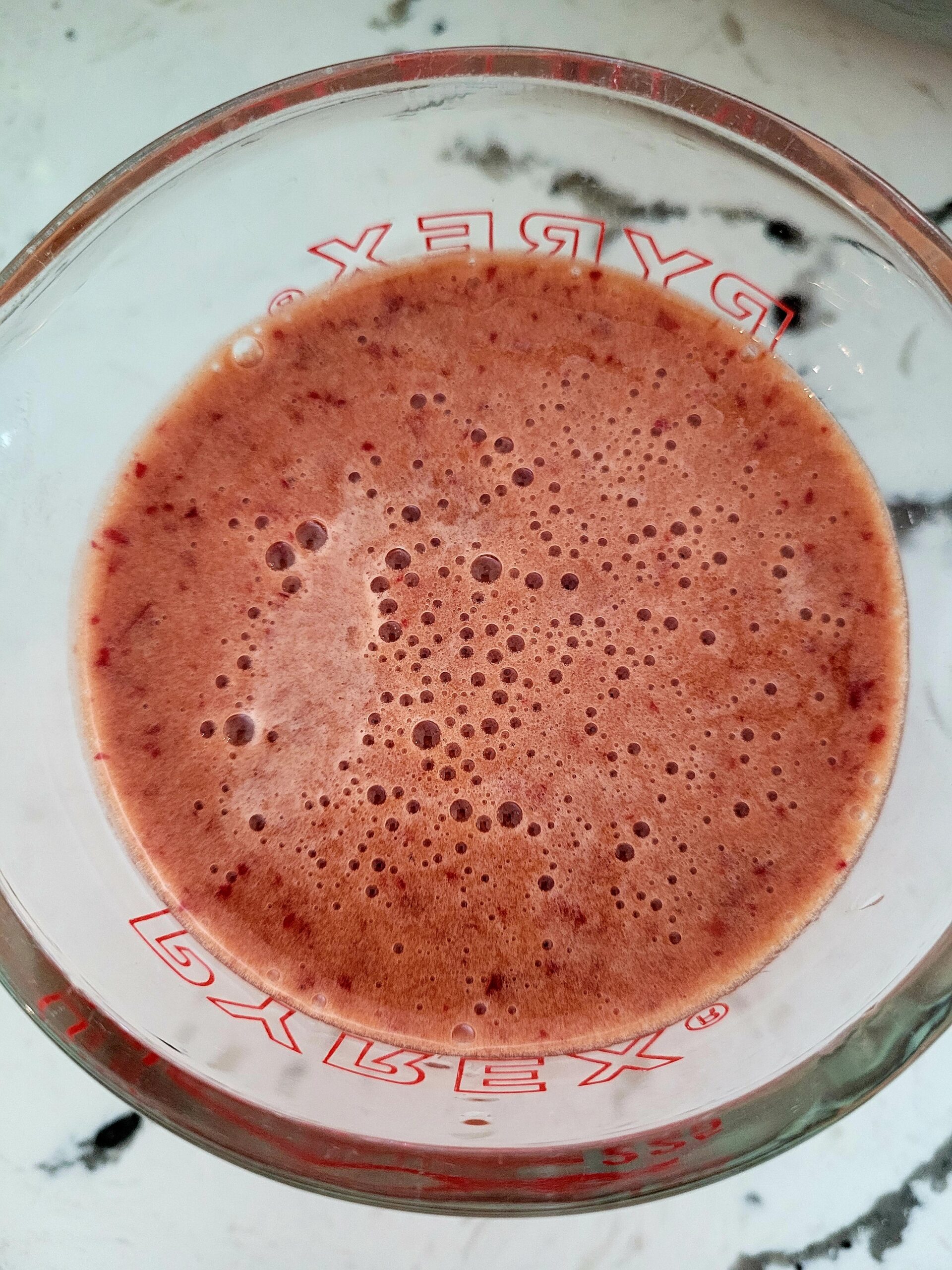 Chocolate Toffee Coating
1 cup chocolate chips

1 Tbsp coconut oil

1 square Rock Coast toffee bark, finely chopped (optional)
Add chocolate chips and coconut oil to a small pot over low/medium heat. Stir until just melted. Remove from heat. Stir in toffee bark. Set aside. Note: if when cool it gets thick, rewarm.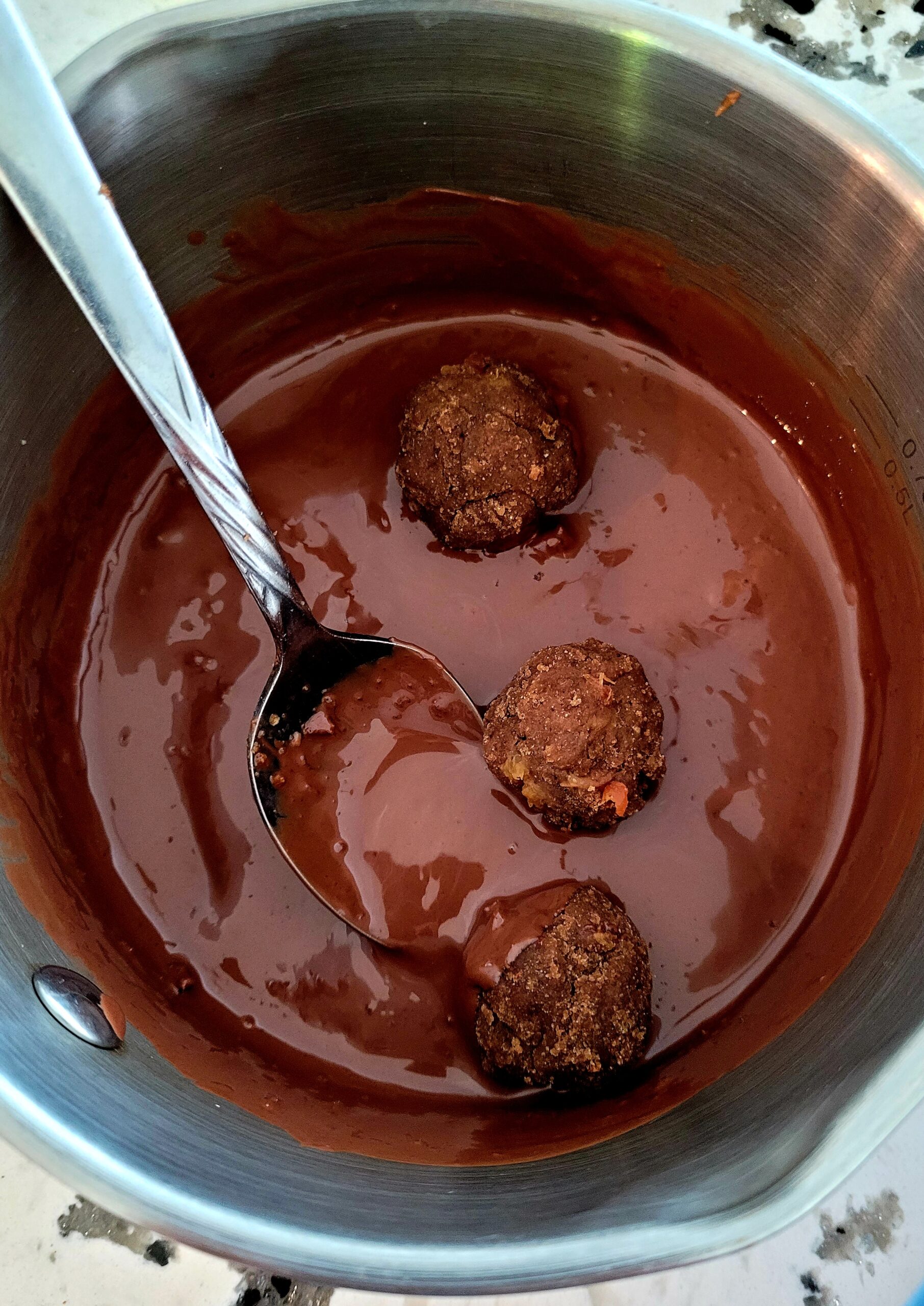 Cake Pop Cherry Kabobs
cherries, pitted

20 mini cakes from the recipe above

1/4 cup

Cherry Mixture

1 Tbsp Olive Us Dark Chocolate balsamic vinegar
Crumble the mini cakes in a bowl. Add Cherry Mixture and balsamic vinegar. Squish the mixture with your hands until a dough-like consistency. Use about 1 Tbsp to form into a ball. Repeat. Set aside. 
Roll balls in Chocolate Toffee Coating and place on a parchment-lined tray. Store in the fridge or freezer until ready to use. When making the dessert kabobs, on a skewer, make your own pattern or thread a cherry then ball then another cherry and so on until you get a "kabob" on a skewer. Continue creating these kabobs and store all kabobs and any remaining cake pops and cherries in the fridge until ready to serve.